Hi all! How are you doing? Hope you enjoy your weekend! Let's back to Monday's topic – The developers' topic. What are we going to talk about today? Wonderlist Property always share developers' stories, review, and upcoming projects. Today, let's talk about the Top 10 Developers in Malaysia (2017).
.
According to the BCI Asia, the Top 10 Awards provides an overview of the regional building and construction industry by recognizing the top architectural firms and developers that had the greatest impact on the built environment in Southeast Asia.
** Last Update: 14th September 2017
Eco World Development Group Berhad is a public listed Malaysian company involved mainly in property development.
The brand is spread across 3 key economic regions in Malaysia with 17 development projects in total that include new townships, integrated commercial developments, luxury high-rise apartments and green business parks. The Group is helmed by some of the most well-known and respected industry players in the Malaysian property sector.
Find out more about Eco World Development.
Projects: Bukit Bintang City Centre, Eco Sanctuary, Eco Tropics, Eco Business Park, Karisma Apartment etc.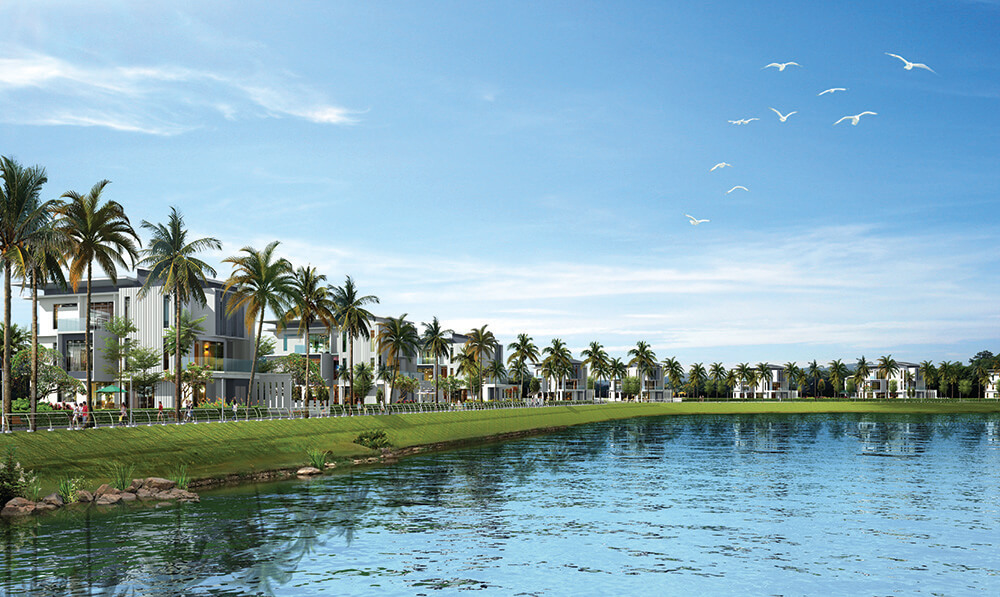 For over 20 years, LBS has carefully nurtured a reputation for delivering properties with unsurpassed quality that inspire and enrich. By insisting on continually improving not only construction technologies but the very latest in architectural trends.
Find out more about LBS Bina Group Berhad.
Projects: SkyVilla, D' Island Residence, Bandar Saujana Putra etc.
Sime Darby Property is a multiple award winning integrated developer based in Malaysia and involved in property development, property investment & asset management, hospitality and leisure. On the back of a successful 45-year track record of developing sustainable communities, Sime Darby Property has to date built 23 active townships/developments which continues to grow with their communities.
Find out more about Sime Darby Property Berhad.
Projects: Cantara Residences, Astellia Residences, Mahogany Park, The Suave etc.
IOI Properties Group Berhadin has built a solid reputation as the esteemed property arm of IOI Group prior to its successful listing in the Main Board of Malaysian Stock Exchange on 15 January 2014. The developer is looking to increase their land bank by the end of 2016.
Today, IOI Properties Group Berhad is renowned as one of the largest property companies in the country with a proven track record spanning more than three decades in the property development industry. Its principal activities include property development, property investment, leisure, and hospitality.
Find out more about IOI Properties.
Projects: Conezion, Evira, Le Pavillion, Sierra 6, Skyz Residence, La Thea Residences, The Clio Residence etc.
Recognised throughout Malaysia as the leading property developer, Mah Sing Group Berhad brings a 20-year history and a proven track record of developing and completing prime residential and commercial projects strategically across Malaysia's property hotspots.
The Group strongly believes in the co-existence and harmony of their buyers' needs, the environment around the property, and the community surrounding it.
Find out more about Mah Sing Group.
Projects: Clover at Garden Residence, M City, Southville City, D'sara Sentral, Icon City etc.
SkyWorld Development Group was founded in 1997, knowned as NTP World Forum. Later in 2013, NTP World Development rebranded itself  to better reflect its vision, mission and core business of transforming cities. SkyWorld continues its upward trend, doubling its revenue within a year and acquiring quality land banks as it prepares to embark on its mission to transform the city skyline to a vibrant community.
Find out more about SkyWorld Development Group.
Projects: Bennington Residences @ SkyArena, Setapak and SkyLuxe On The Park @ Bukit Jalil etc.
S P Setia has established a strong brand presence in Malaysia as well as overseas, a brand synonymous with quality, reliability and value creation. S P Setia is also at the forefront of branding in the property industry in Malaysia, being the pioneer in coining the renowned LiveLearnWorkPlay concept which is trademarked by the company as well as ECO philosophy in all S P Setia's developments, making it a highly regarded brand in the industry. Our quality products as well as our sensitivity to our customers' needs and aspirations have also contributed to S P Setia's sterling reputation as a property developer.
Find out more about S P Setia.
Projects: Setia Alam, Setia Ecohill, Setia Eco Park, Setia Eco Glades, Setia Walk etc.
Sunway Property is the property division of Sunway Group, a leading property-construction group that is listed on Bursa Malaysia. The company has vast experience in managing and developing innovative and quality residential and non-residential properties, which include retail, leisure, healthcare, hospitality and commercial assets.
As a Master Community Developer, Sunway Property constantly delivers products and services of unrivaled quality and value to its customers. This helps solidify its status as a leading community master developer with a high growth property development segment and a stable base of income from high yielding property investment segment.
Find out more about Sunway Property.
Projects: Sunway GEO Residences 3, Citrine Residences, Sunway Gandaria Residences, Sunway Mont Residences etc.
Tropicana Corporation Berhad, a new name back in 2013,  a name synonymous with the prestigious Tropicana Golf & Country Resort. This sets a clear direction for the Group and with it, they began to redefine both themselves and their integrated developments by leveraging on the iconic 'T' branding.
With emphasis on their customers' needs, they have been innovating and redefining the art of living through the creation of their integrated developments by incorporating residential and commercial components to create thriving townships that are strategically connected.
Fuelled by passion to be one of the premier property developers, Tropicana Corporation  will continue to deliver to their customers products that are intrinsically linked with their Tropicana brand. Embodied by the core essence of innovation, creativity, quality and excellence, we strive to redefine the art of living.
Find out more about Tropicana Corporation.
Projects: Tropicana Gardens, Tropicana 218 Macalister, Tropicana Heights, Tropicana Avenue, Tropicana The Residences etc.
UEM SUNRISE BERHAD is a public listed company and one of Malaysia's leading property developers. It is the flagship company for township and property development businesses of UEM Group Berhad ("UEM Group") and Khazanah Nasional Berhad ("Khazanah"). UEM Group is wholly-owned by Khazanah, an investment fund of the Government of Malaysia.
The Company has core competencies in macro township development; high rise residential, commercial, retail and integrated developments; as well as property management and project & construction services.
Find out more about UEM Sunrise Berhad.
Projects: Symphony Hills,Radia Bukit Jelutong, Solaris Parq Dutamas, Serene Heights etc.
News Source: (BCI)