Article by: Lee Leng Yeoh
Have you always wanted to travel with a group of friends or with your loved ones to the capital city of Malaysia but are on a tight budget? LonelyPlanet recently proved that Kuala Lumpur is the most affordable city for a favourable getaway with your loved ones! Search for the most affordable, comfortable yet specifically designed with modern interiors accommodation on Airbnb to suit your needs and wants here in the bustling city of diversity!
If then, you will be having a hard time selecting your favourite Airbnb home, in which we have made everyone's lives easier by compiling a list of top 12 affordable Airbnb homes! As the list goes on, don't forget to select your favourite place as your next getaway! Don't hesitate to click on the link, read the overview and reviews as well as ask questions when in doubt especially when you think you have found your preferred home for a sweet getaway!
Here, we present you the best of Airbnb homes in Kuala Lumpur: (if can link have photos for each Airbnb home?)
1. A classic Malay home at the heart of KL
Price: RM338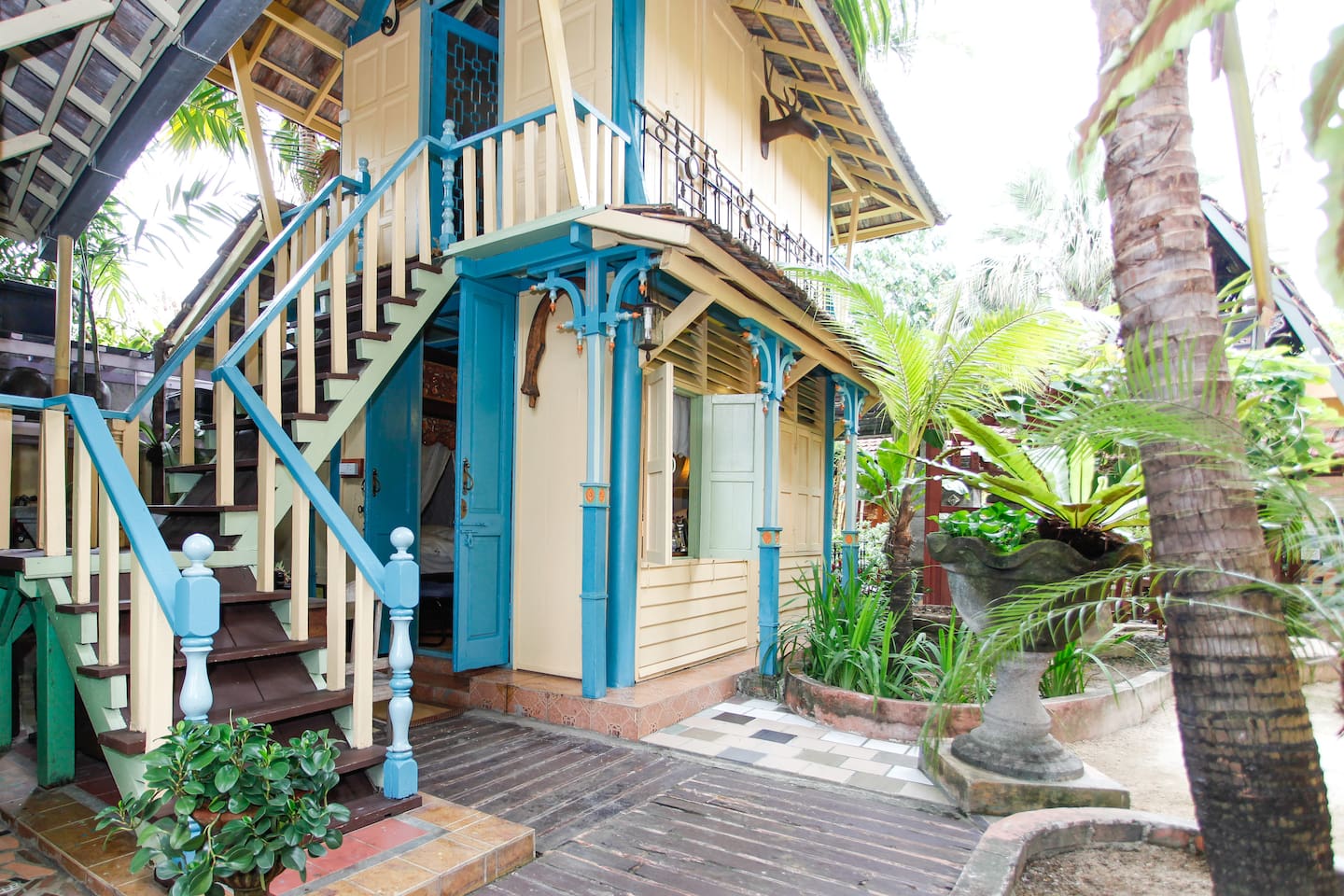 Don't let the price scare you! This home is the perfect stay for a family of four or couples with their best friends for a weekend getaway. Come in four with a price of RM84.75 each for the most affordable price ever!
With over 100 reviews, guests will be able to enjoy living in a vintage home in the modern city. Of course, in such traditional home that gives you warmth and close proximity to home; this home offers you an abundance of greenery and fresh air to wake up to in the early morning.
Go ahead and indulge yourselves in the authentic traditional Malay home accompanied by lush greenery.
Book today for an amazing experience awaits you: https://www.airbnb.com/rooms/3587097
2. Courtyard house with a private pool
Price: RM588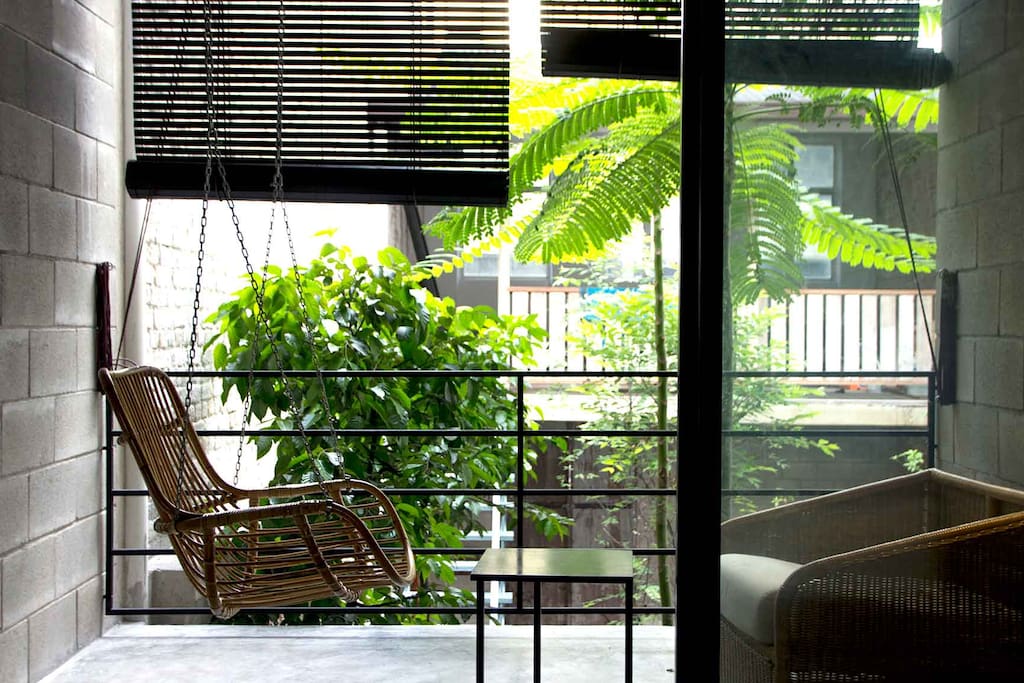 A lovely yet suitable venue for parties and large group of friends; be spoilt by the provided amenities in this classy home! This courtyard house namely the Halaman Boutique Guesthouse will be an ideal refreshing home for a short retreat vacation situated in the bustling city of Kuala Lumpur.
What is even better when you have a private pool to share with your friends? Of course, do inform the host should you be organising any party in this home beforehand.
Book now at RM58.90 for each guest in a group of 10: https://www.airbnb.com/rooms/13472494
3. Jungle house-pallet, Ampang
Price: RM63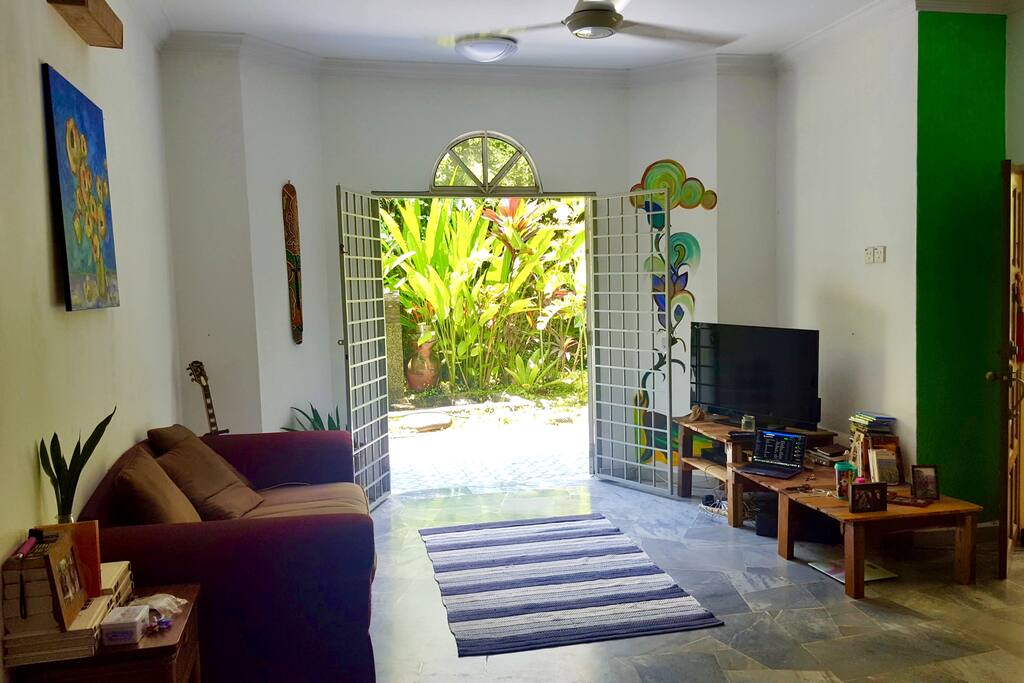 A landed property surrounded by greenery just 15 minutes away from the landmark of Kuala Lumpur, you will be given a private room with bed, and bathroom all for two. This home will suit backpackers and leisure travellers who find satisfactions in experiencing the local tourists' attractions. Share your travel experience with others while sipping on a cuppa coffee in the summer.
With friendly host, you should not hesitate anymore. Make a trip down to KL and stay here: https://www.airbnb.com/rooms/9394796
4. Penthouse with sophisticated interior
Price: RM634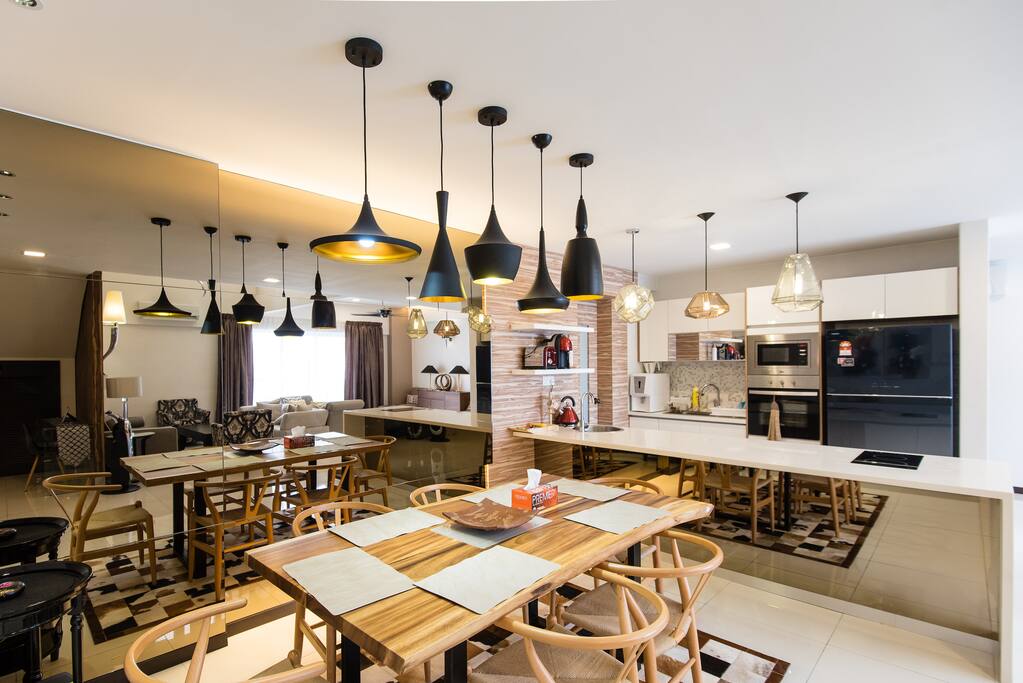 If you are looking for a place to accommodate your large group of friends or business travellers, this luxury penthouse is the right place to stay! With five bedrooms, six beds, six bathrooms and its endless facilities, you do not have to worry about anything else other than selecting this as your choice of accommodation in Kuala Lumpur!
Here in this penthouse, you are nearby to many amenities such as shopping centres, international institutions and National Science Centre.
Forget about hotel stays when you can book the entire penthouse for large parties today: https://www.airbnb.com/rooms/4982909
5. A private room for two
Price: RM67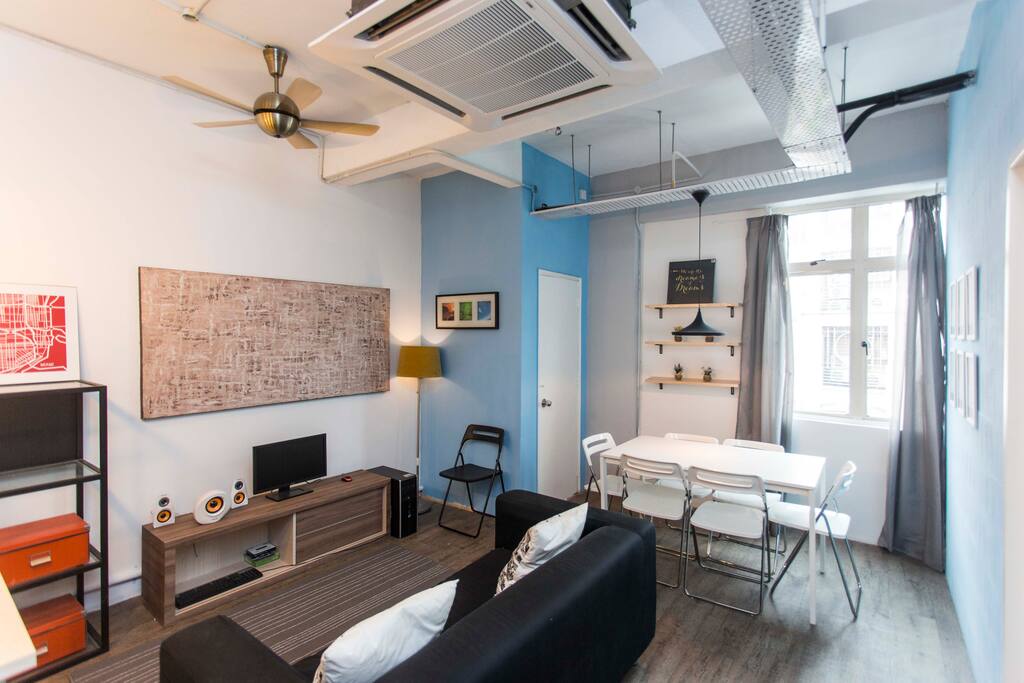 A home nearby public transportations and shopping centres is definitely an ideal location to be at. In this private room for two, you have gained a direct access to the Kuala Lumpur City Centre which takes approximately seven minutes, four minutes to the Setiawangsa LRT Station and 15 minutes to KL Central. Surrounded by a 24-hour mini market, local and international dining spots as well the availability of wide amenities to suit your preferences.
If you're a backpacker, you should consider this place: https://www.airbnb.com/rooms/10936298
6. Double rooms for six
Price: RM67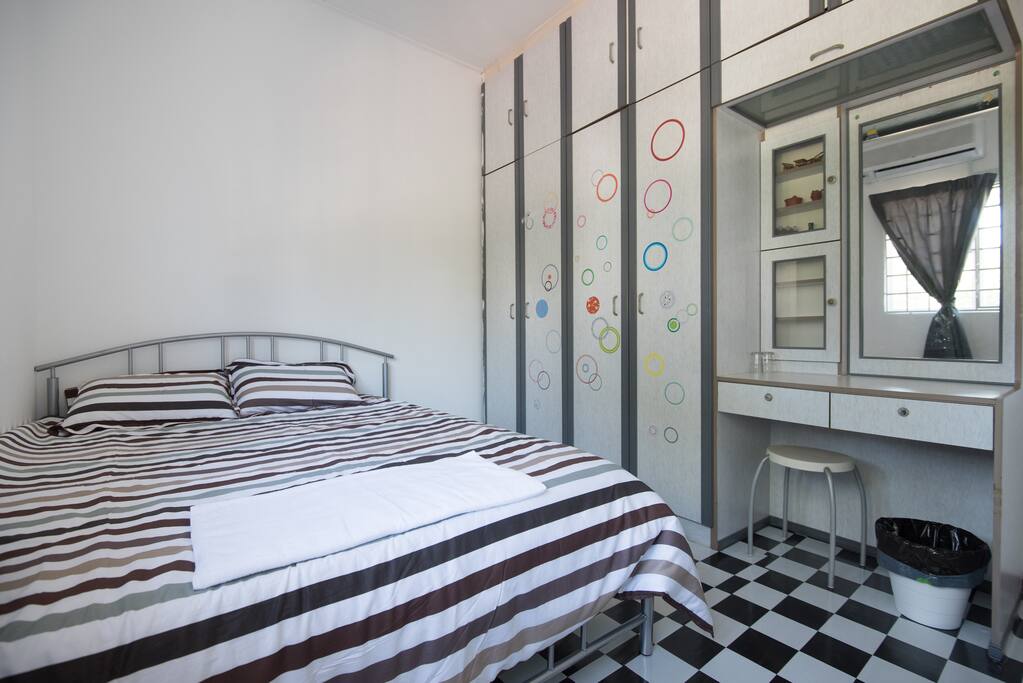 These double rooms are hosted by Amy, a friendly host that many have left really good reviews for her top-notch hospitality and comfortable home for her guests. A perfect fit for six people, these rooms give you a perfect feeling of comfort that defines home away from home. Likewise you do not have to worry about public transportation at all since it is a five to 10 minutes' walk to the bus stations and a truckload of food along the streets to welcome you in the city!
Well, with Amy assisting you on your staycation, what else is there to worry? Book now: https://www.airbnb.com/rooms/10068489
7. Apartment @ Regalia
Price: RM198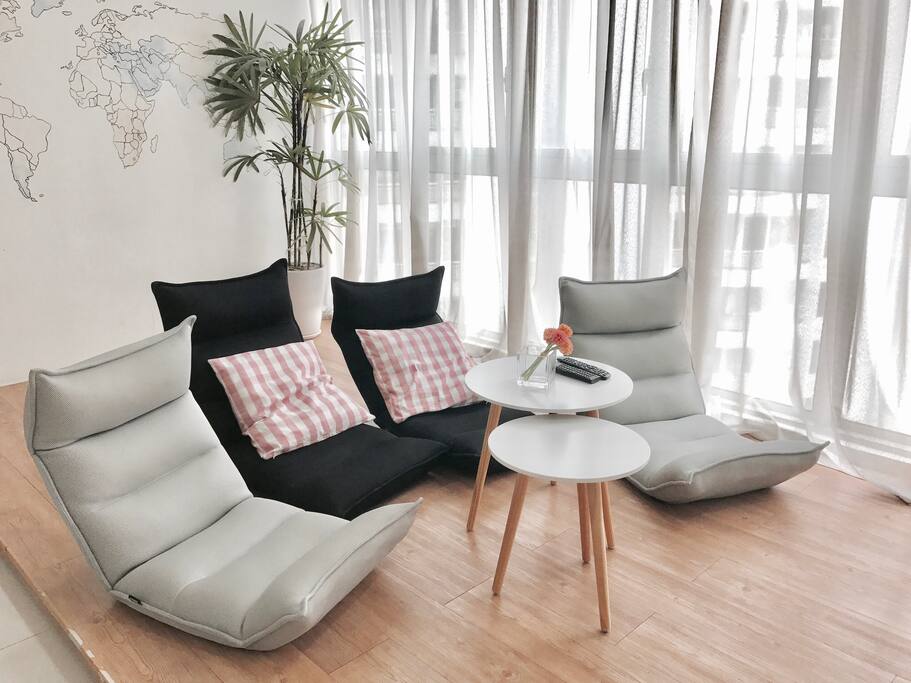 Now that you will be visiting Kuala Lumpur with your friends, why not consider booking an apartment from Airbnb that gives you the ultimate comfortable yet satisfactory home located at Regalia? You may also consider this for those who loved living in classy and luxury apartments apart from hotels.
What's more when the apartment has amazing interiors for you to picture a perfect living space when you're in the city!
Try looking at those beautifully-taken photos of the apartment! Are you amazed yet? Start renting it today: https://www.airbnb.com/rooms/5922054
8. An apartment with a view
Price: RM252
Fancy waking up to a grand view every morning? This apartment will definitely be one of the luxurious places to wake up in Kuala Lumpur! Furnished with necessary amenities for your daily needs, this apartment offers panoramic view of the Twin Towers and KL Tower from the infinity pool on its 51st floor. Besides enjoying the spectacular view, you are definitely just five minutes away from the metro hub of monorail at Bukit Nanas and LRT stations at Dang Wangi.
Plan a trip down to KL with your friends and rent this apartment on Airbnb as your ultimate accommodation! You will be amazed by what it has to offer! https://www.airbnb.com/rooms/16092782
9. Designer's studio apartment
Price: RM130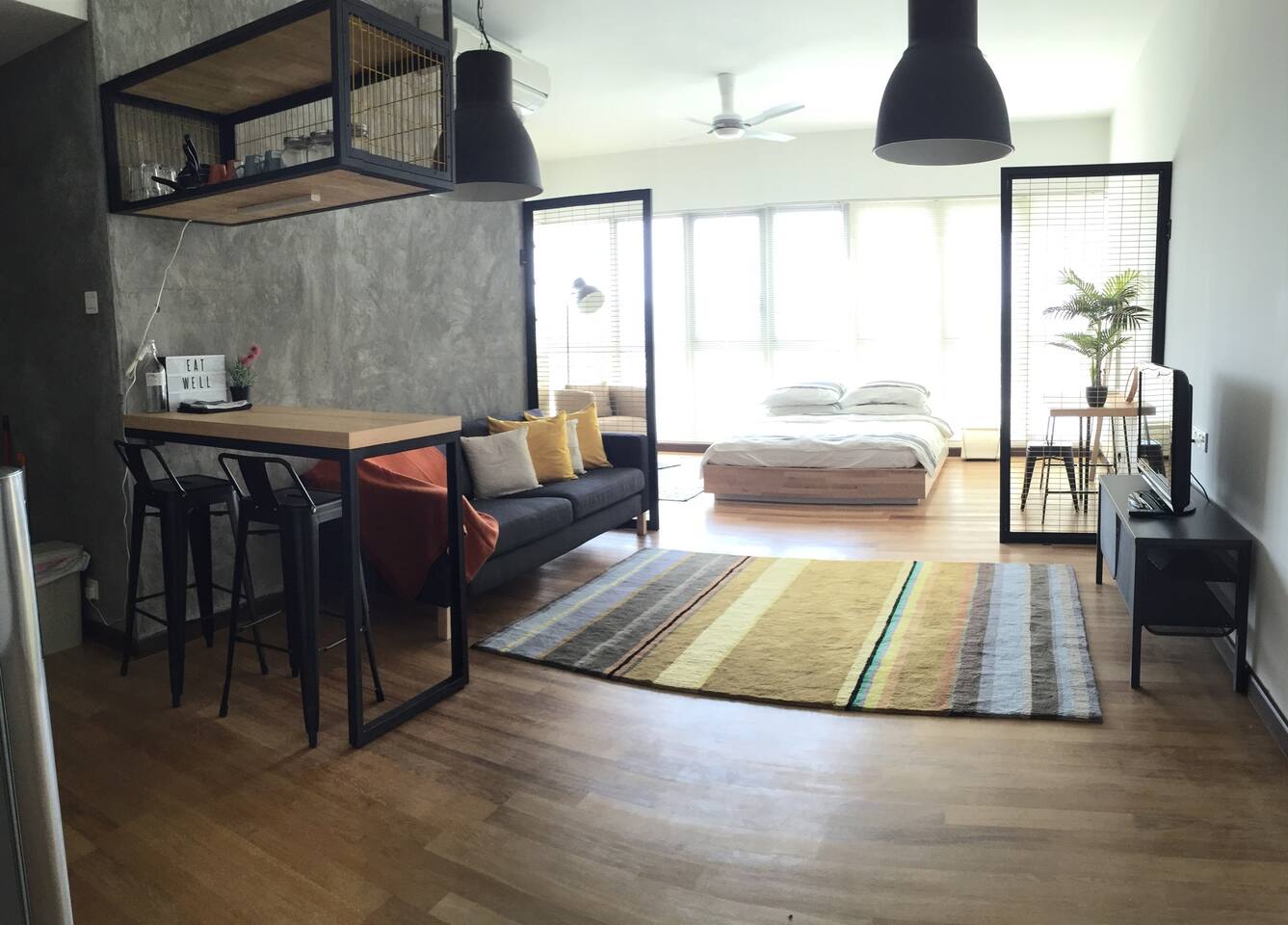 Do you really enjoy watching dramas and movies on Netflix that you can barely live without it? Here, you have a studio apartment especially for three guests to enjoy Netflix for your upcoming getaway in Kuala Lumpur! Just exactly as the photos shown by the host, the interior is decked and styled with the interpretation of Japanese minimalism interior design.
Come and explore the spacious apartment that gives various accesses to facilities during your stay here: https://www.airbnb.com/rooms/5787675
10. Five-star condominium
Price: RM419
Located in the Kuala Lumpur City Centre where lively happenings of events and entertainment happen, this Airbnb home is no doubt your ultimate choice of place to call it a temporary home. Stay in the fully furnished five-star condominium that has all your questions answered. You do not need to worry about amenities such as beds, kitchen, pool, gym, yoga studio as well as a small office for more than four guests.
Rent in a group of six to enjoy your stay here: https://www.airbnb.com/rooms/1910044
11. Cozy studio apartment
Price: RM151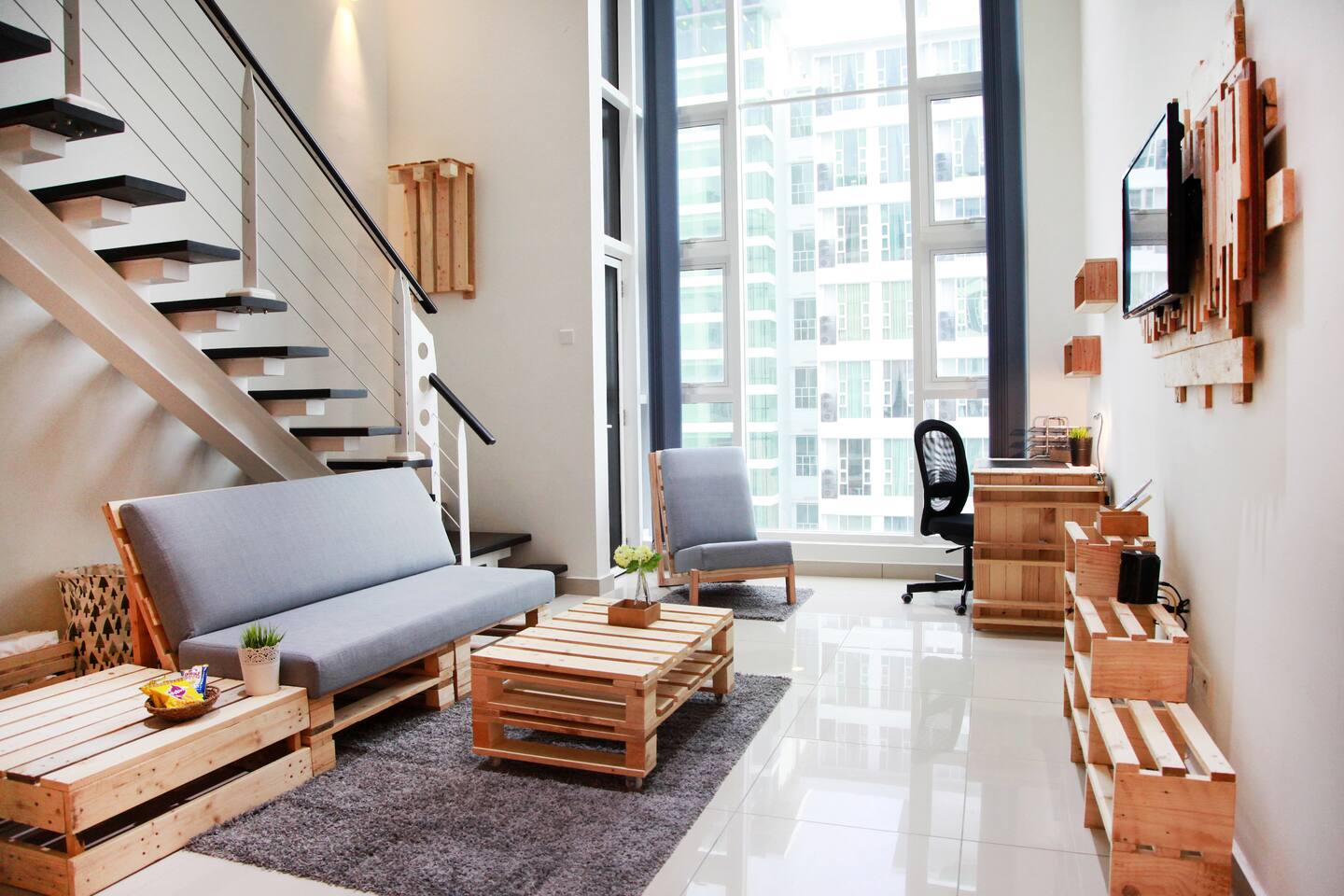 Have you ever come across a trendy studio apartment of sleek interior design that is worth the price to stay in? Located along the Old Klang Road, this studio apartment can accommodate up to seven guests which is an ideal place for large group of friends or family! Alongside this, you are also strategically surrounded by various shopping complexes, entertainment outlets and eateries for your daily consumption.
Read through the long list of amenities on the Overview as you consider this your next staycation: https://www.airbnb.com/rooms/14821922
12. Stunning minimalist home
Price: RM168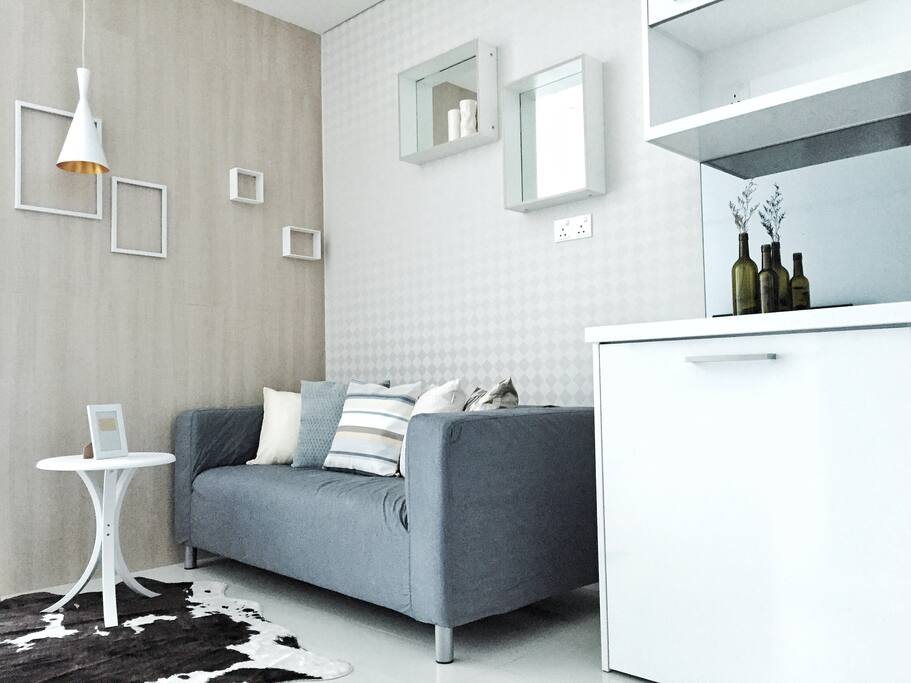 Perfectly located in the city centre where most outlets as well as places of interest are connected and are a short walking distance to each other; the entire neighbourhood in the city centre fully equips you with numerous excitements throughout the day. Besides having a spacious place to call it an Airbnb home, this apartment fits exactly three people for its spacious and simplistic designs of Scandinavian design.
For such pocket-friendly price, the apartment assures you with a piece of mind for its availability of the 24-hour security surveillance: https://www.airbnb.com/rooms/16538743