Sawadeeka Wonderlist Property blog reader. As we are expanding to Thailand, we think that it is important for you to know the top developers in Thailand. Thanks to BCI Asia, here are the TOP 10 DEVELOPERS list in Thailand.
** Updated on 15th November 2017
Central Pattana Public Company Limited (CPN) can be regarded as the top player in retail developer in South East Asia with over 30 years of experience. CPN is currently managing 30 shopping centers, 7 office buildings, 2 hotels and two residential projects all these projects span over 4.7 million square metres.
The company also become the leader in the retail development and management sector with the biggest share of Bangkok's retail market at 22%.
Recently, CPN launched their first retail development in Malaysia, Central i-City with a joint venture between CPN and I-City Properties Sdn Bhd (ICP), an affiliate of Malaysian property developer i-Berhad.
Find out more about Central Pattana Pcl
 Projects: CentralPlaza Ladrprao, The CentralWorld, Central Festival etc
Everland Public Company Limited operates a real estate development business with many projects available in locations both inside and outside Bangkok. They not only focused on residential projects but also ventured into resorts development with successful track records such as My Resort Bangkok and My Resort @ River.
They also put their project's strategic location as one of main considerations in executing any project. That's why they able to build trust from their customers with an exceptional degree of standard on every project they handled.
Find out more about Everland Pcl
Projects: My Villa Bangna, My Home Prachachuen, My Home Theparak etc
Golden Land Property Development PLC is a leading residential and commercial property development company in Thailand.
They are on the right track to become the top five real estate companies in Thailand in terms of revenue within 2020. Their residential projects, which are offered in all price ranges under various brands, include single homes, semi-detached homes and townhomes.
Find out more about Golden Land Property Development Plc
Projects: Golden Leaf Sathorn – Kalpapruek, The Grand Bangna – Ring Road, Golden Village Onnut etc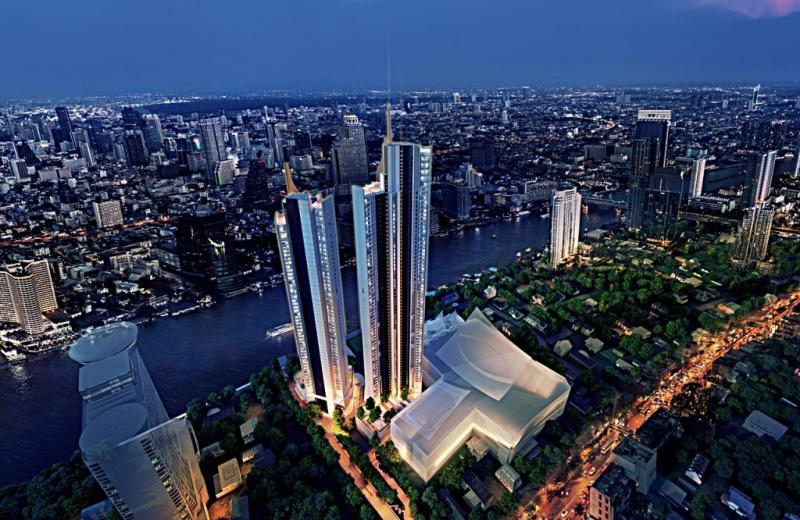 MQDC not only become one of the top developer in Thailand, they also become a company that invests in research-oriented property development, which based on advanced technology and a thorough understanding of the balance of nature.
That's a good business model that should be adopted by any other developers to balance the need of rapid development growth and the sustainability of our environment.
MQDC's unique brand essence is its emphasis on creating genuinely environmentally-friendly properties that enhance the quality of life of their neighboring communities based on innovative research and development.
Find out more about MQDC Magnolia Quality Development Corporation
Projects: Magnolias Waterfront Residences, Whizdom Essence Sukhumvit, Whizdom Avenue Ratchada-Ladprao etc
Origin Property Company Limited was established in 2009 as a property development company which not only focuses on great design and functionality, they also offer great travelling conveniences as most of their condominiums located near Sky Train routes and expressways.
Since the establishment of company, they have built many condominiums aiming to be the most stylish condominiums, so all condominiums by Origin offers unique project designs with the best functional unit layout and excellence after sales service that worth every money spent.
Find out more about www.origin.co.th
Projects: Notting Hill Charoenkrung, KnightsBridge Skycity, Notting Hill Tiwanon Kaerai etc
Pruksa Real Estate Plc. was founded by Mr.Thongma Vijitpongpun on April 20, 1993 with the initial registered capital of Baht 50 million. It concentrates on developing projects for townhouses, single-detached houses and condominiums.
Their vision and mission mainly focused on family oriented house. They aim to be the number one real estate brand in customers' minds with the goal of becoming a top ten residential brand in Asia by creating high-value homes for families to experience warmth, happiness and a better life every day
Find out more about Pruksa Real Estate Pcl
Projects: Pruksa Ville, The Connect, The Tree, Urbano etc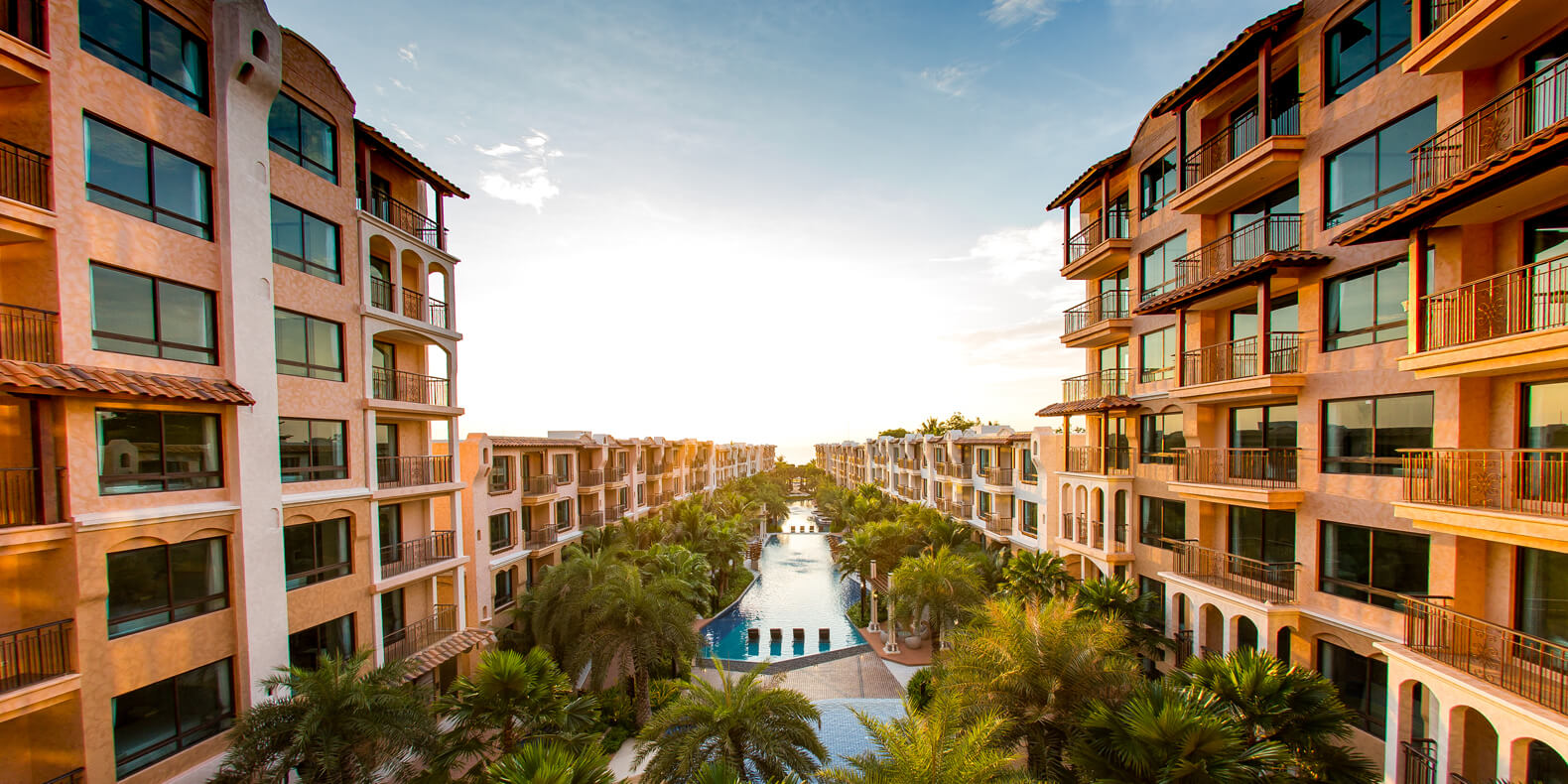 The Company initially focused on two business model which is serviced apartments for rent and office buildings for rent.
Now, they also involved in the hotel industry through their own subsidiary company, Q.H. International Co., Ltd.
The Company was incorporated on October 21,1983 with an initial registered capital of Baht 1.0 million with a primary objective to provide one-stop, integrated construction services for housing projects on customers' plots of land.
Find out more about Quality Houses Pcl
Projects: Q House Avenue, Casa Premium, Casa Ville, Laddarom Elegance, Casa Seaside etc
They mostly focused on the development of luxury condominiums around booming economic areas of Pattaya. The Riviera Group are dedicated to create stunning modern landmarks to Pattaya's ever changing skyline with a focus on affordable yet high quality living.
With strong financial backing combined with an award-winning team of architects and designers, the Riviera Group aims to become a major force in helping shape the future of Thailand for many years to come.
Find out more about Riviera Development Co Ltd (Riviera Group) 
Projects: ​The Riviera Jomtien, The Riviera Wongamat Beach etc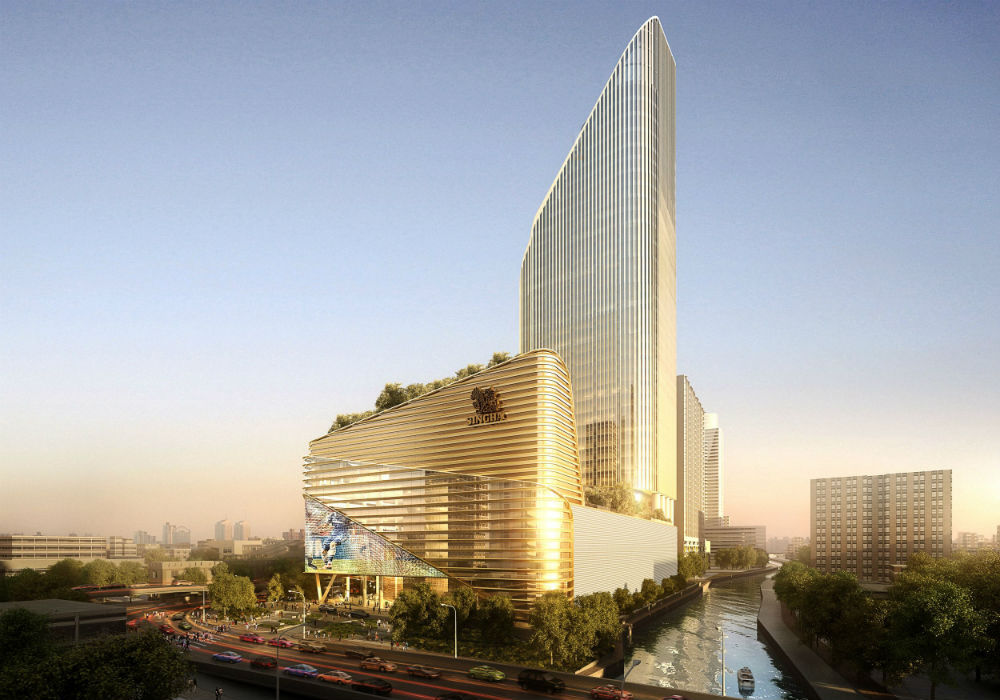 Singha usually known for their famous beer brand. Now, the company under Singha Estate Public Company Limited Group is committed to create another benchmark in Thailand by providing the best in class of quality projects. The Company was founded on August 14, 1995, under the former name of "Panichpoom Pattana Company Limited" with an initial paid-up capital of Baht 10 million.
The main objective was to engage in property development for housing estates and condominiums. The Company later underwent a name change to Rasa Property Development Plc, with listing on SET (Stock Exchange of Thailand) since April 30, 2004, under the RASA ticker symbol.
Find out more about Singha Estate Pcl
Projects: The Esse, The Esse Asoke, Nirvana etc
For Supalai Public Company Limited, their purchasers always come to their mind with the concept of "Supalai residents" and with the 'win-win' concept becoming one of the main core of the company's values.  Together with its subsidiaries (group of companies), they operate real estate development projects for living and commercial purposes.
Their projects are conceptualized with the idea of a quality living place for quality community of "Supalai residents".
Find out more about Supalai Pcl
Projects: Supalai Parkville, Supalai GardenVille, Supalai City Hill, PalmSpring Ville etc
Source: BCI Asia