The balance between nature conservation and progressive development has often been a tricky problem faced by the modern world. More of one usually means less of the other. No doubt some visionary ideas have been kicked around to resolve this dilemma, but they are often too costly or complicated to accomplish.
Beating such restrictions though, Country Garden Pacificview Sdn Bhd has forged ahead to build Forest City, a smart eco-city located at Iskandar Malaysia, Johor.
When the plans for Forest City were unveiled in 2015, many were skeptical about the grandiose development. Today, the freehold mega development in Gelang Patah, which consists of four man-made islands with a combined area of 20 sq km, is fast taking shape in less than two years since it was officially launched globally in March 2016. At the same time, the developer has also been busy developing a 10 sq km site on the mainland, which comprises Forest City Golf Resort and Forest City IBS Park.
"For those who are not familiar with Forest City, they may not know what we are planning and doing. But we are very clear about our direction, which is to bring the best lifestyle, work, industries and other elements into Forest City, a city that aims to become the prime model of future cities with practical ideas, such as multi-layered transportation system and vertical greening system," says Country Garden Pacificview regional sales and marketing vice general manager Zhou Jun.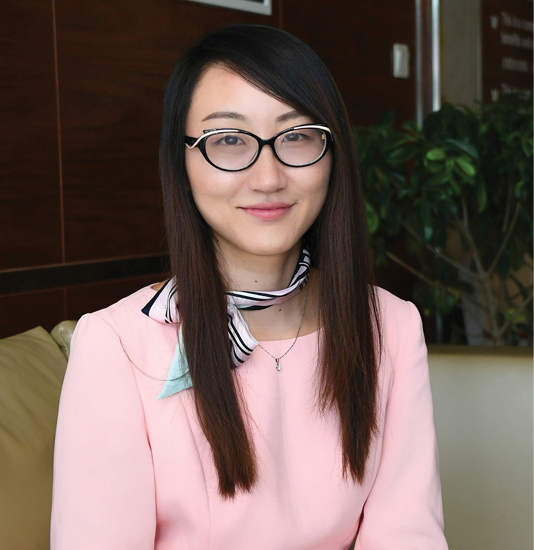 Being the master developer of the mega development, Country Garden Pacificview is a joint venture between Country Garden Holdings Ltd and Esplanade Danga 88 Sdn Bhd, an associate company of Kumpulan Prasarana Rakyat Johor.
A world-class city taking shape
It has thus far completed a high-end luxury hotel with over 200 rooms, a commercial street, several water and waterfront recreational facilities, an apartment project and a sales gallery on the first island, which is still undergoing reclamation. The completed components of the project have been attracting hundreds of thousands of visitors per month.
"Some of our clients may think that the hotel and the commercial street, which currently houses about 40 retail shops, are merely a lifestyle component, but in fact it is the formation of our own business and operating model. They have also generated a lot of interest from corporations all around the world to collaborate with us," Zhou adds.
Based on a multi-layered urban planning concept, the city is being built on an elevated platform and vehicles will be guided into two "underground" levels to create a quiet, safe and relaxing environment for residents as no vehicles will be traversing its surface and fumes will be insulated.
On top of that, the entire Forest City will be surrounded by buildings with green facades, sky gardens and rooftop gardens — all forming a multi-dimensional greening system to purify the air, conserve rainwater and reduce noise pollution.
"The future neighbourhoods in Forest City will have no cars on the ground except pedestrians, bicycles and a railway transit line. This concept will allow us to create a liveable and comfortable yet high-density city," Zhou explains.
Ambitious plans
Expected to be completed in 25 to 30 years' time, Forest City aspires to become a world-class centre for eight key sectors — tourism and MICE (meetings, incentives, conferences and exhibitions), healthcare, education and training, regional headquarters, nearshore finance, e-commerce, emerging technology and green and smart industry with a population of up to 700,000.
To date, Country Garden Pacificview has inked several deals with 57 leading companies from both domestic and overseas to jointly develop the eight key industries including with Celcom Axiata Bhd, Sasaki Associates, Arup Group Ltd, G-Energy Global Pte Ltd, Cisco Systems Inc, Accenture PLC, Huawei Technologies Co Ltd, MJ Group, Midea Group Co Ltd, China Construction Steel Structure Corp Ltd, Deutsche Bank (Asia Pacific) Ltd and Bank of China (Malaysia) Bhd.
Located next to the Sultan Abu Bakar Customs, Immigration and Quarantine Complex at the Malaysia-Singapore Second Link, the city also aims to cater to the Lion City's businesses which are looking to expand from their respective saturated markets, such as emerging service providers, research and development companies and innovative small and medium-sized enterprises, she shares.
More excitement on the way
Looking ahead, Forest City has a few exciting projects to be unveiled, including the opening of Shattuck-St Mary's School in August next year, and the launch of Forest City Golf Resort and Carnelian Tower 1.
Sitting on the plot in Gelang Patah, Forest City Golf Resort is a freehold low-density development comprising a 5-star hotel, three golf courses and well-designed golf villas, which promote premium wellness living. The landed homes will be open for booking in November.
Located approximately 7km from Forest City, the golf resort development consists of three international standard 18-hole golf courses nestled along a beautiful river. The first course is jointly designed by golf legend Jack Nicklaus and Jack Nicklaus II with a planning area of 183 acres.
When completed in 2018, future residents of the golf resort will get to enjoy a pleasant and comfortable life in a green landscaped environment by the serene river.
Meanwhile, the Carnelian Tower 1 is set to become a landmark building like the Petronas Twin Towers in the southern region. Located at the first man-made island of Forest City, the Carnelian Tower 1 is a mixed development which houses a shopping mall, luxury condominiums, office spaces and leisure areas in a 45-storey tower. It will be launched globally soon!
News Source: The Edge Property